In Memorial of Beryl Mullender





26/3/1937 - 11/3/2021















Plans for the Memorial Service: Saturday 3rd July St Marys Church, Old Basing
As previously detailed we know that many people would like to join us in celebrating Beryl's life who were unable to due to the COVID restrictions in place at the date of our Mother's death.
We plan to hold a Memorial service to celebrate Beryl's life at St Mary's Church, Old Basing on Saturday 3rd July at 13:45, followed by a wake at The Bolton Arms, Old Basing.
We would love for people to join us in celebrating Mum's life and hope you'll be able to join us in the Bolton afterwards for a drink and a bite to eat and share stories and memories. Mum never had a big thing about wearing black at funerals and we'd like this to be a celebration of her life so please feel free to wear what you feel most appropriate and are most comfortable in. We will keep updating this page with any additional information.
If you think you may like to join us at the Bolton Arms, we'd be grateful if you could email us at memorial@mullender.org so that we can get a feel for potential numbers.
SlideShow now available
If you'd like to look at a collection of memories of Beryl we have a slideshow which was used during the crematorium service
A letter from Beryls sons
29th March 2021
Dear Friends, Colleagues and Relatives,
It is with deep sorrow that we have to inform you that our mother Beryl Mullender passed away in her sleep at home on Thursday 11th March. It was an unexpected and sudden end for our mother who had remained active through to the last. Her lengthy treks around the village for her regular 'permitted exercise' in these isolated COVID times were substantial and worthy of her Scout and Guide background. After all, why make do with the shop at the end of the road to collect some bread and milk when you can turn it into a proper walk!
Beryl will leave a huge hole in our family as both Mum and Grandma; we will always treasure and remember her character, community commitment and all-round family support as well as her devotion to our Father (her soulmate) for over 50 years. She also was a generous and loyal friend to so many.
Due to current restrictions, a short private cremation service will be held for 'immediate family' at Basingstoke Crematorium on 22nd April 2021. A wider Memorial Service will be held at St Mary's Church, Old Basing later in the summer when restrictions are relaxed which will allow everyone to gather to celebrate her life and service.
Further details of the memorial service will be posted below as they evolve as well as a streaming link for the cremation service.
In line with Mum's wishes for us to support "something local that would make a difference to people's lives" we ask for no flowers, but have selected the Basingstoke and District Young Carers charity (Registered Charity: 1182014) to benefit from any donations. If you would like to make a donation in remembrance of Beryl, donations can be made online via the LocalGiving link below or cheques can be sent payable to 'Basingstoke and District Young Carers' via the Funeral Directors marked "in remembrance of Beryl Mullender" c/o Jonathan Williams, 35-41 Essex Road, Basingstoke, RG21 7TB.
If you would like to contact us, the family can be reached at memorial@mullender.org. We would welcome any recollections of Mum's life and interactions with you all that you might wish to share with us.
Yours in Remembrance,
Andrew, David and Philip Mullender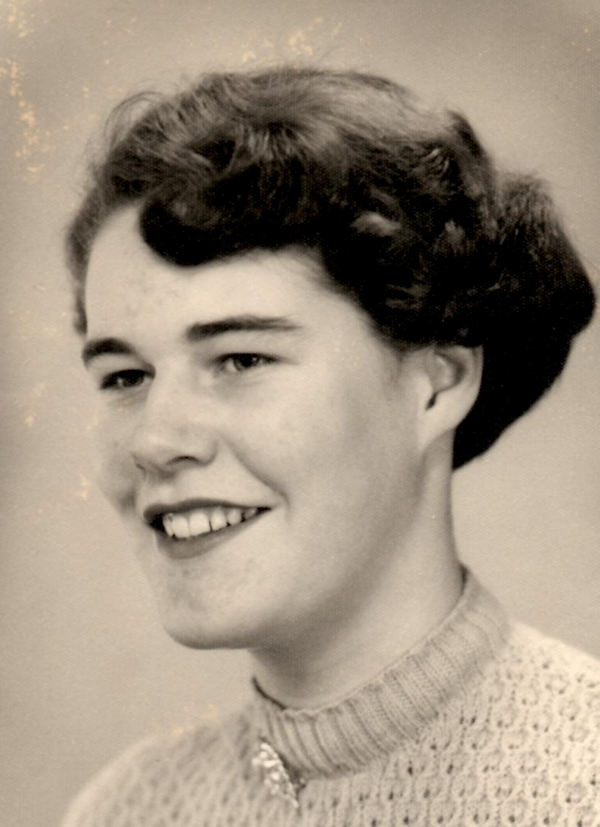 Video of crematorium service
For anyone wishing to watch the Crematorium service a Streaming video is available for you to view, this will likely expire mid May 2021
A copy of the order of service is available below, (it's designed to be folded in half A5)
Order of Service (Outside)
Order of Service (Inside Page)
Charity Links
Update 8/5: Thankyou for the amazing generosity of people we have raised over £1,000 to help the Young Carers Group
In her last wishes Beryl requested that any charitable donations be made in support of "something local that would make a difference to people's lives". In accordance with her wishes we have chosen the Basingstoke and District Young Carers group (Registered Charity 1182014) and encourage you to support this cause generously which can be accessed via the link below
https://localgiving.org/berylmullender
Cheques can also be sent to the Funeral Directors at the address below marked "in remembrance of Beryl Mullender" and made payable to 'Basingstoke and District Young Carers'
Michael Mullenders JustGiving page can also still be viewed
Funeral Directors
Jonathan Williams,
35-41 Essex Road,
Basingstoke,
Hants
RG21 7TB
Tel: 01256 817603
Email: jo@jonathanwilliamsfunerals.co.uk